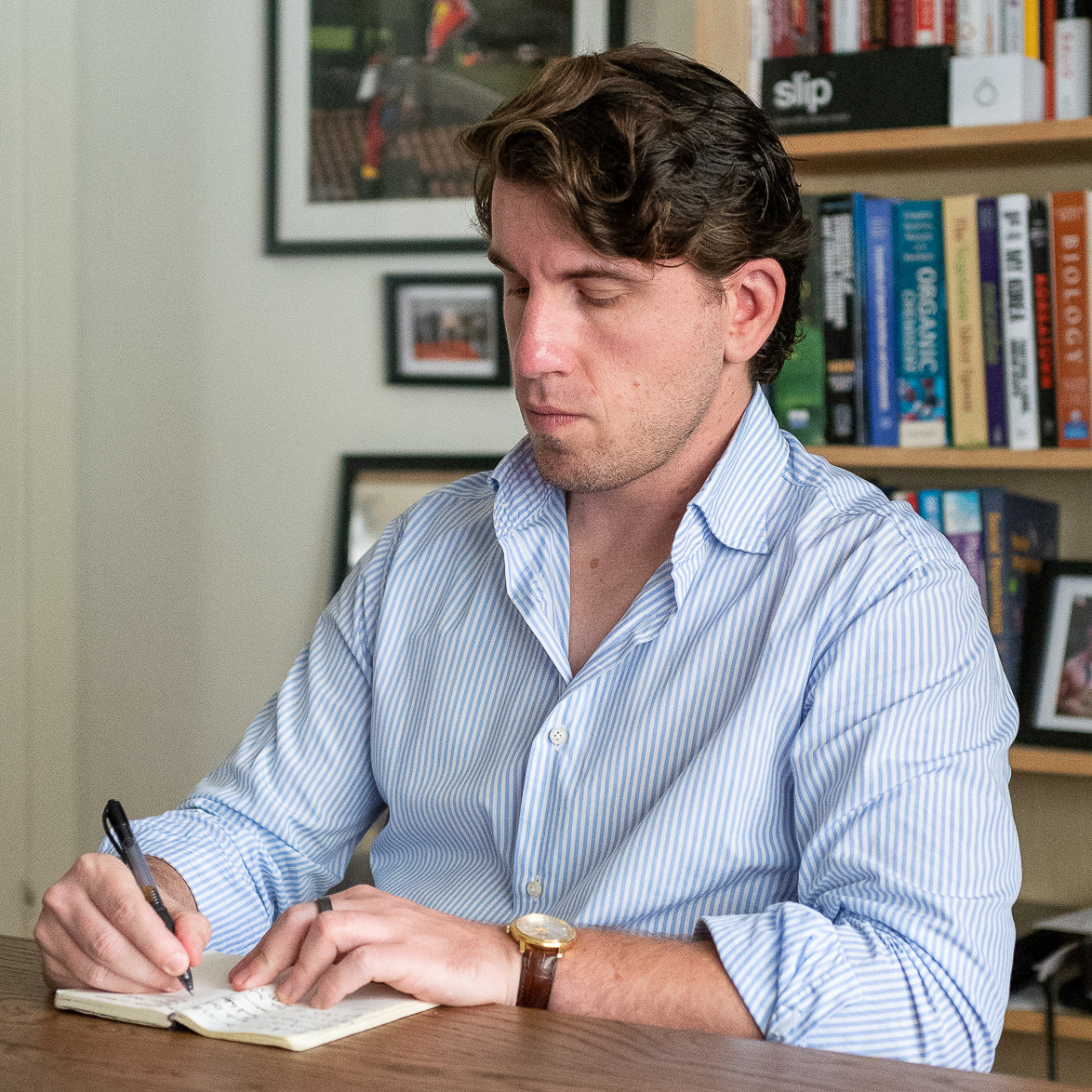 Menthorship
Education is a crucial piece of the puzzle when it comes to the success of performance nutritionists/dietitians. Biochemistry and physiology are the pillars of our work as practitioners, but knowing the "art of coaching" is fundamental because it enables us to apply books' formulas to our everyday work with professional and amateur athletes.
Our director of performance, Dr. Capodaglio, who was completing his master's degree in human nutrition at the University of Milan, decided to travel to the UK for this reason and be mentored by Dr. Laurent Bannock, one of the most renowned practitioners in the field. During the mentorship program, he learned how to manage a private practice and communicate with athletes.

We created this program for young professionals in sports nutrition who want to learn the nuances of the job from Dr. Capodaglio himself. Our mentees will deepen their knowledge by analyzing case studies and practical scenarios that every professional will face at some point in their career.
We require candidates to be enrolled (Senior year)/hold a BSc program in nutrition or dietetics.
The mentorship program will be in person for Southern California residents and via an electronic platform for others.

Our mentorship program is not accredited by any US institution.
Lectures
Dr. Matteo Capodaglio was a lecturer at leading sports conferences and institutions:
○ Internation Society of Sports Nutrition, 2019,
○ American College of Sports Medicine, 2020
○ NSCA SoCal Clinic, 2021
○ CSUF, 2018-2019
Besides coaching, CAPONUTRITION goal is to educate athletes on sustainable, evidence-based nutrition patterns for better performance so they can make more conscious food-related choices for the rest of their lives.

For gym owners, a masterclass on nutrition is an opportunity to debunking nutrition myths, promoting a healthy environment, and triggering athletes' curiosity to invest in performance. We offer masterclasses at different depths, starting from the basic guidelines to a focus on the nuances of sports nutrition with analysis of case studies (i.e., making weight for ADCC and the off-season preparation of an MMA athlete).